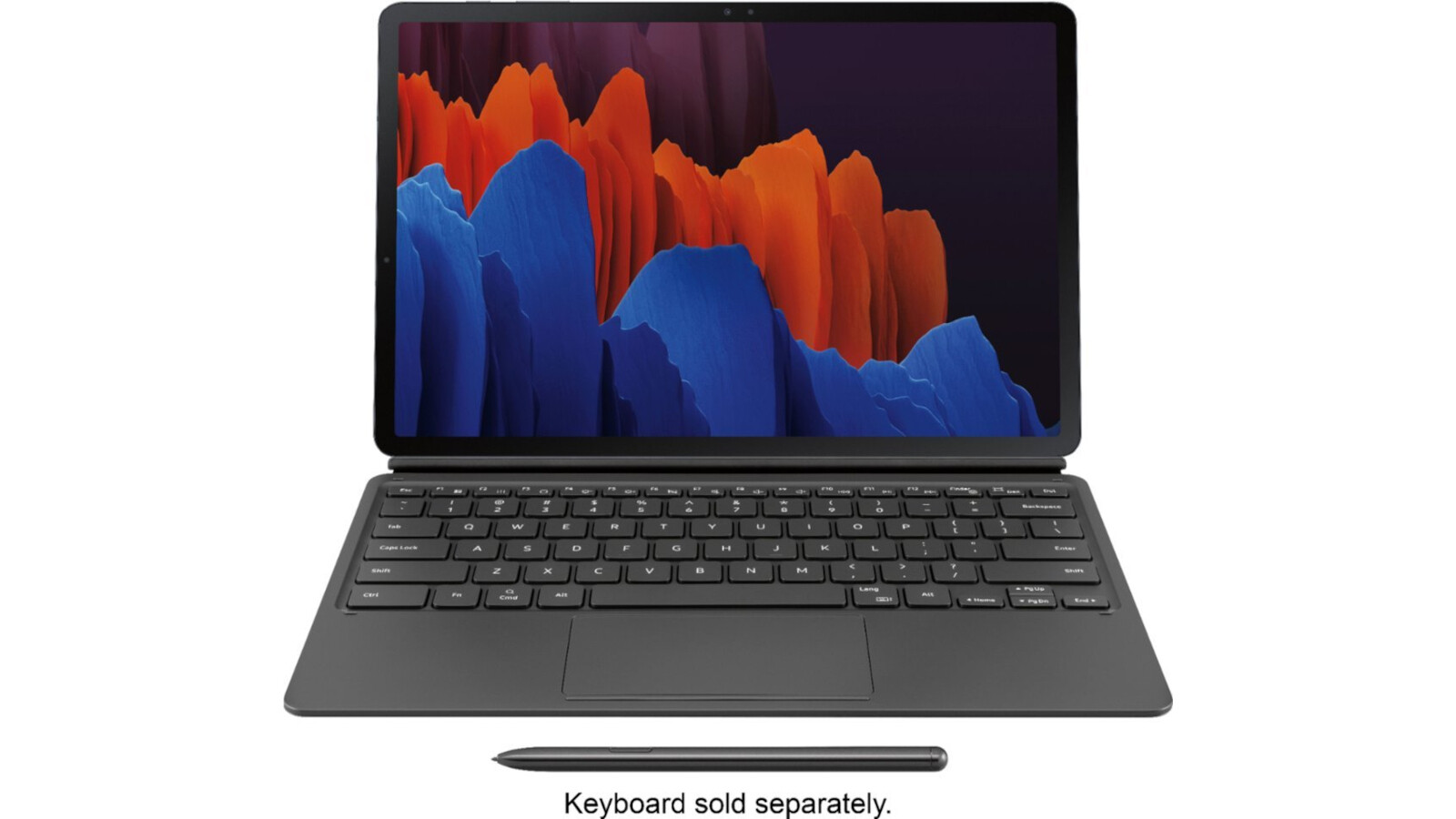 If you're in the market for an Android tablet, Samsung is probably the company that has the largest portfolio of such products. In the US, the South Korean company is splitting the market share with Apple, so if you're not set on owning an iPad, the next best tablet would be an Android slate made by Samsung.The Galaxy Tab S7 Plus is one of the older Samsung tablets that the company still sells in the US. Still, let's not forget that this was Samsung's flagship slate back in 2020. Packing a powerful Qualcomm Snapdragon 865 processor, coupled with 6GB RAM and 128GB storage, the Galaxy Tab S7 Plus remains a powerhouse three years after release.
Regardless of how good the Galaxy Tab S7 Plus remains three years after launch, it's really not worth paying the full price. Luckily, Samsung offers generous discounts on the Galaxy Tab S7 Plus more often than not. Same goes for various US retailers like Amazon, Best Buy, and Walmart.
In fact, Best Buy had one of the best Samsung Galaxy Tab S7 Plus at the beginning of the year when it offered a $350 discount. That deal is making a comeback at Best Buy, but just for one day.
Even if you're not really determined to buy one, keep in mind that you can always trade it in for a newer Android tablet when Samsung launches its next Galaxy Tab series slate.
Keep in mind that the Wi-Fi only model is the only one getting the massive discount. The tablet comes with the iconic S Pen, but you'll have to purchase the keyboard separately if you need one.