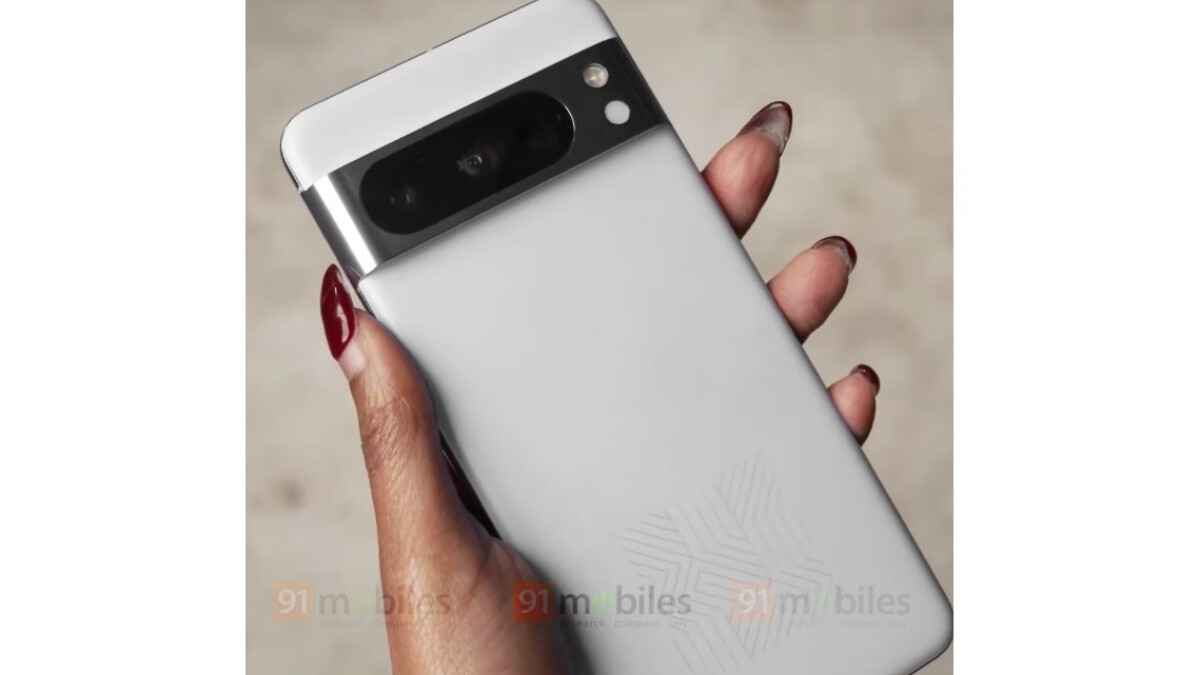 And so it begins. Roughly five months ahead of its expected release and one week after being snubbed from the Google I/O 2023 stage, the search giant's next big thing is strutting its stuff for the first time in a 40-second video
leaked by a highly reliable source on Twitter
(in partnership with the equally reliable folks over at 91mobiles).
While the highly anticipated Pixel 8 Pro has obviously had its design revealed in the past, what we're looking at today is an actual, real-life unit in the hands of an actual user (or, most likely, model) in what's probably an early demonstration of one of the phone's hot new features.
The mystery of that fifth sensor is now solved
If you remember those leaked factory CAD-based renders a couple of months back, you might recall that we were kind of puzzled at the time by the presence of a fifth sensor on the Pixel 8 Pro's rear below the LED flash and next to the triple camera system.
Well, that's where this new clip comes in, revealing that we're not dealing with a macro or depth sensor or anything to do with photography at all but rather a potentially groundbreaking new way to measure a user's body temperature.
Yes, the thing the Apple Watch Series 8 has been able to do for a little while and the feature Samsung is finally ready to enable on the Galaxy Watch 5 and Watch 5 Pro is seemingly coming to your pocket this fall.
Of course, the Pixel 8 Pro's built-in thermometer will try to take your temperature from your forehead, which may or may not prove more accurate and reliable than an on-wrist sensor.