Image Credit – Evan Blass
Perhaps one of the most interesting use cases of the foldable factor is its ability to breathe new life into the iconic clamshell phone designs of the past. This is precisely what Motorola did though its Razr lineup.
The latest additions to the latter, the Moto Razr 40 and Razr 40 Ultra, are expected to arrive next month and now prominent tech tipster Evan Blass has treated us with a new set of promotional materials. They were shared in a tweet via his official (and private) Twitter account, @EvLeaks.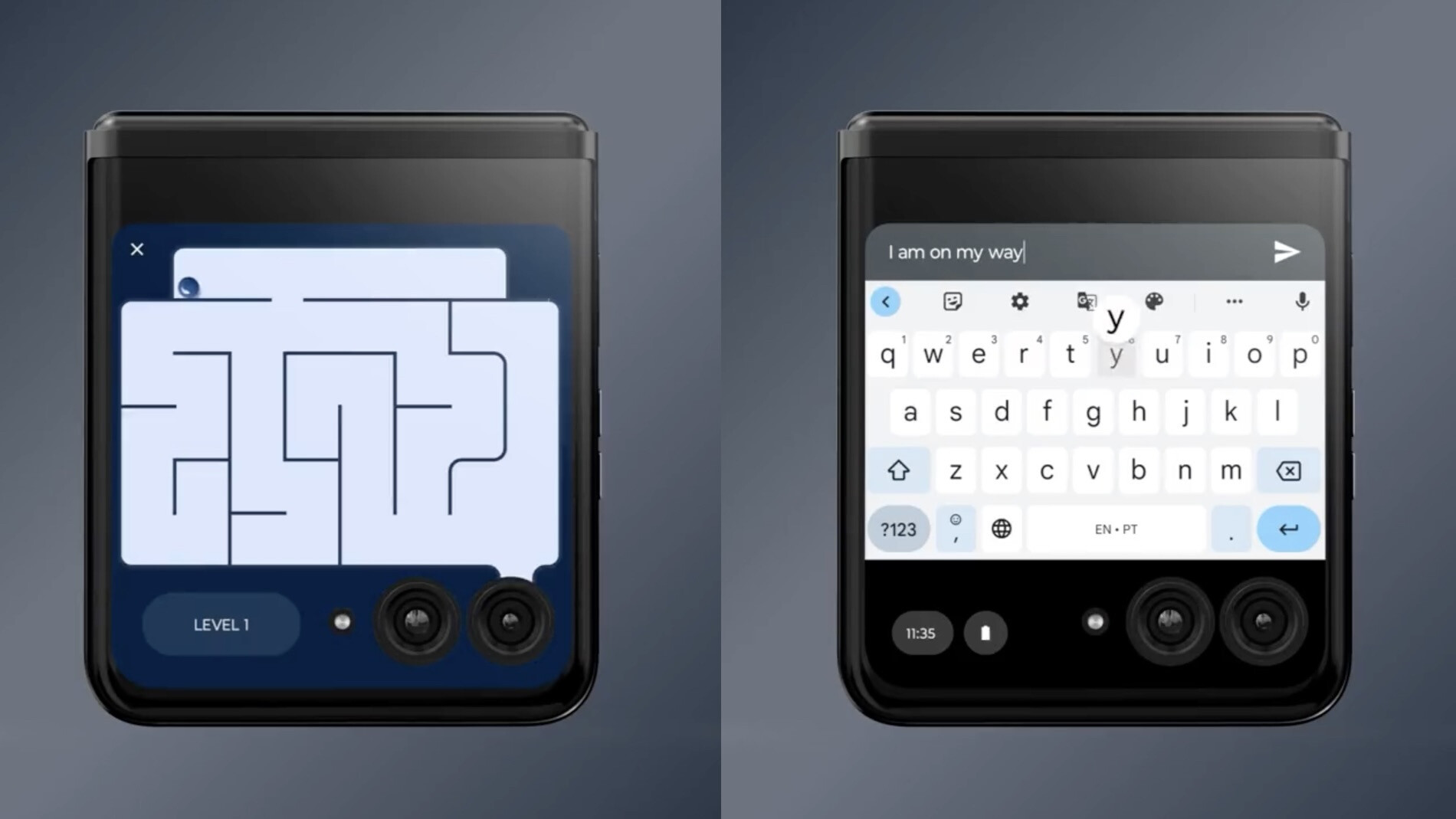 Image Credit – Evan Blass
Among the highlights, is a short video of the Moto Razr 40 Ultra, which showcases the device running full apps and being able to display a (small) keyboard. For reference, the main selling point of the higher-end model is its superior cover display, which will be much larger than the one found on the vanilla Moto Razr 40.
Another detail brought forward by Evan Blass is the fact that the premium Moto Razr 40 variant will have different names depending on the market. In the US, the device will be marketed as the Moto Razr 40+, while it will be known globally as the Moto Razr 40 Ultra.
It should be noted that Motorola has opted for an interesting approach to its lineup structure. Instead of launching a clamshell and a notepad foldable duo, the company has decided to release two clamshells – a high-end one, and another, more affordable one.
This strategy has never been explored when it comes to foldables and the Moto Razr 40 will be the first 'entry-level' device of its kind. The Moto Razr 40 Plus / Ultra is expected to cost about $1000 at launch, while the price tag of the lower-end model is currently unknown. Both devices should be unveiled on June 1st, with general availability beginning shortly after.